Start a project
Interested in working with me? I'd love to hear a bit more about your project! Drop me a message and I'll get back to you as soon as possible.
Past Clients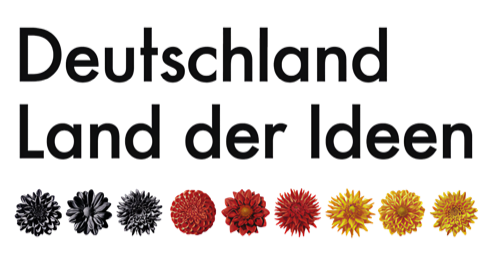 Education
2016 – 2018
Global Innovation Design,
Royal College of Art, Imperial College (London), Tsinghua University (Beijing), Nanyang Technological University (Singapore). — M.A. & M.Sc. (Distinction)
2010 – 2014
B.A. Communication Design,
Specializations: Identity Design, Typedesign
University of Applied Sciences Augsburg, Germany.
2012 / 13
Freemover (Communication + Lab),
Design Academy Eindhoven, Netherlands.
2009 / 10
Dental Medicine, Ludwig‐Maximilians‐Universität, Munich.
Experience
2020 – 2021
Founder Fridays for Innovation
2018 – 2020
Co‐Founder, CTO Augmented Thinking / The Good Database
Together with Alexander Davies, Jeffrey Pickett and Helen van Baal, our vision was to reinvent how designers and engineers contribute ideas to solving complex challenges like climage change online.
2012 – 2015
Co‐Founder Linetz Hosting & IT‑Services
(Responsible for design, strategy
and front-end development).
Since 2010
Running my own design studio for SMBs.
now – ∞

+

Get in touch!
Skills
Native
German, JavaScript, Svelte, HTML, SCSS
Fluent
English, GraphQL, React
Good
PHP, python
Basic
French, Mandarin Chinese,

Korean*
Recognition
2016 German Design

Award

2014 D&AD Student Awards – Yellow Pencil Nomination
Apps
Ps

Photoshop

Id

Indesign

Ai

Illustrator

WP

Wordpress

F

Figma

skill level

C4D

Cinema 4D

Pr

Premiere Pro

Ae

After Effects

DR

DaVinci Resolve

S

Sketch

FS

FontLab Studio

gql

Graph QL

A

AutoCAD. Yes, I was just out of kindergarten.

RF

Realflow

R3D

Rhinoceros

1996
2002
2008
2016

Years used
Inspiration:
Yejeong Mutter (Artist, Researcher on Creativity),
Helen van Baal (Education, Design Thinking),
Jeffrey Pickett (Design-Engineering),
Eric Gu (Creative Technologist),
Alexander Davies (Innovation & Urbanism),
Mikhail Wertheim Aymès (Innovation Strategy),
Korbinian Nießner (Calligraphy),
Felix Finger (Photography),
Bertram Kaiser (Typedesign),
Szymon Kaliski (Data-driven interfaces),
Andriana Nassou (Innovation Design),
Arthur Carabott (Music Technology),

Grateful:
Jonathan Edelman, Peter Childs, The Stone Twins, Prof. Stefan Bufler, Catelijne van Middelkoop, Prof. Hans Heitmann, Florian Jaenicke, Karina Smigla‐Bobinski